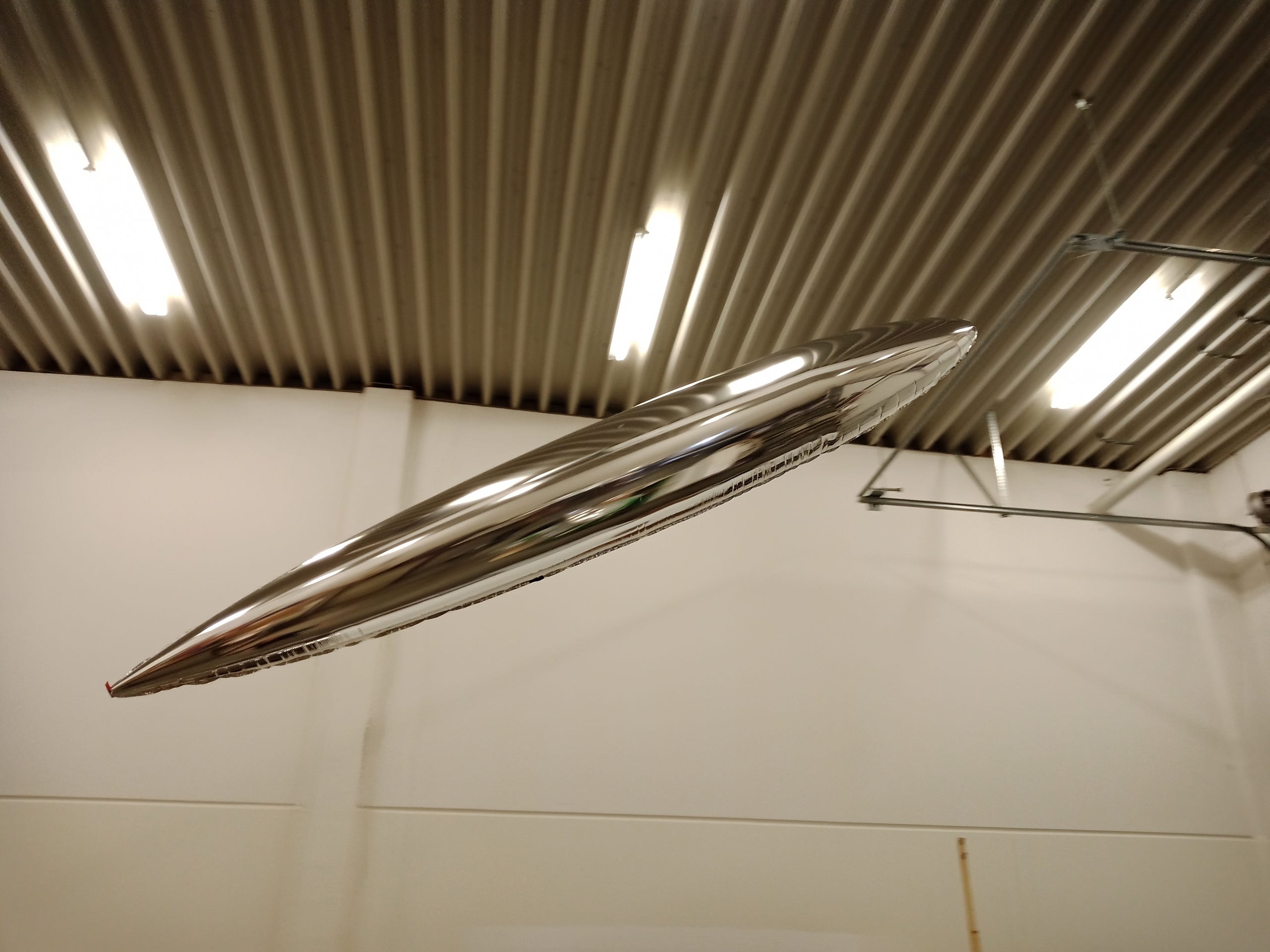 Silver Blimp Line
Based on a fully new envelope material, coated with a layer of aluminum,
we start to offer a new line of high performance blimp envelopes.

- Shapefiles for all Silver Line Blimps are available as download -
Based on our advanced manufacturing process, we offer the production of fully customized envelopes, starting from single units up to larger series.
Applying the correct Pressure
Airship envelopes are fragile objects and have to be handled with extreme care.


Destructive Testing
The high quality airship envelope material and the perfect welding seams allow extreme pressures.
This is not recommended for normal operation.
Contact us any time for custom blimp shapes, educational projects, large volume orders and for other exciting lighter than air project.