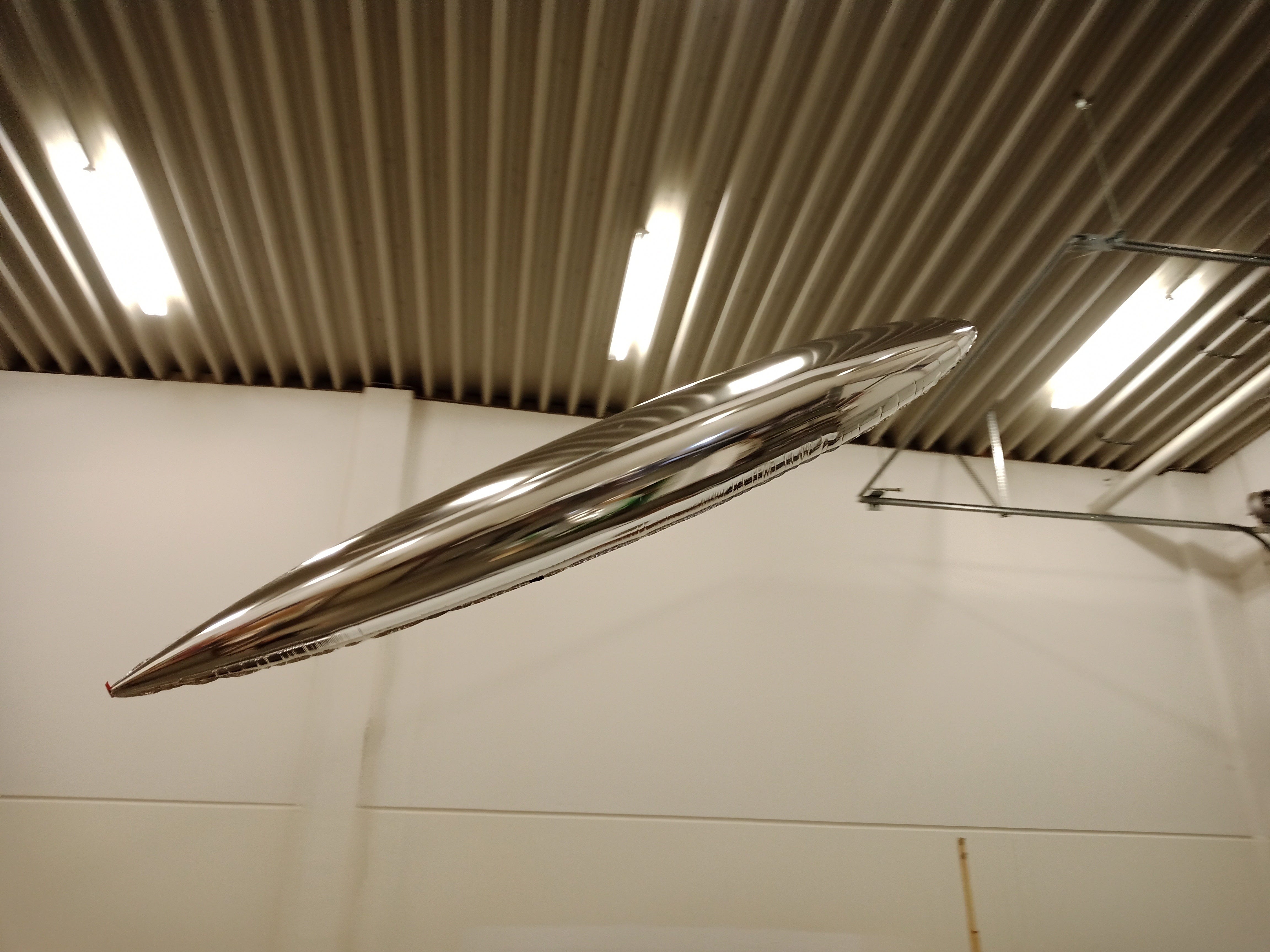 Airship Envelopes
Our high performance airship envelopes are made with a durable aluminium-coated material, resulting in a strong yet extremely light-weight product.

- Shapefiles for all Silver Line Blimps are available as download -
Using our advanced manufacturing process, we offer the production of fully customized envelopes, starting from single units up to large quantities.
Airship Regattas are a rapidly developing sport!
There are races around the world in the FAI/CIAM Class F7b
To receive notifications on airship regattas, send a note to:
info@windreiter.de
Upcoming Airship Races:
26. - 29. May 2023, Uetze
03. – 05. Nov. 2023, Friedrichshafen
Applying the correct Pressure
Airship envelopes are fragile objects and have to be handled with extreme care.


Destructive Testing
The high quality airship envelope material and the perfect welding seams allow extreme pressures.
This is not recommended for normal operation.
Contact us any time for custom blimp shapes, educational projects, large volume orders and for other exciting lighter than air projects.




Example #1 Lighter Than Air Drone
Custom Made Envelope 1m³ Volume
This drone prototype was equipped with a Pixhawk autopilot and was used for parametrization and test missions in Germany.
Made by the Windreiter Team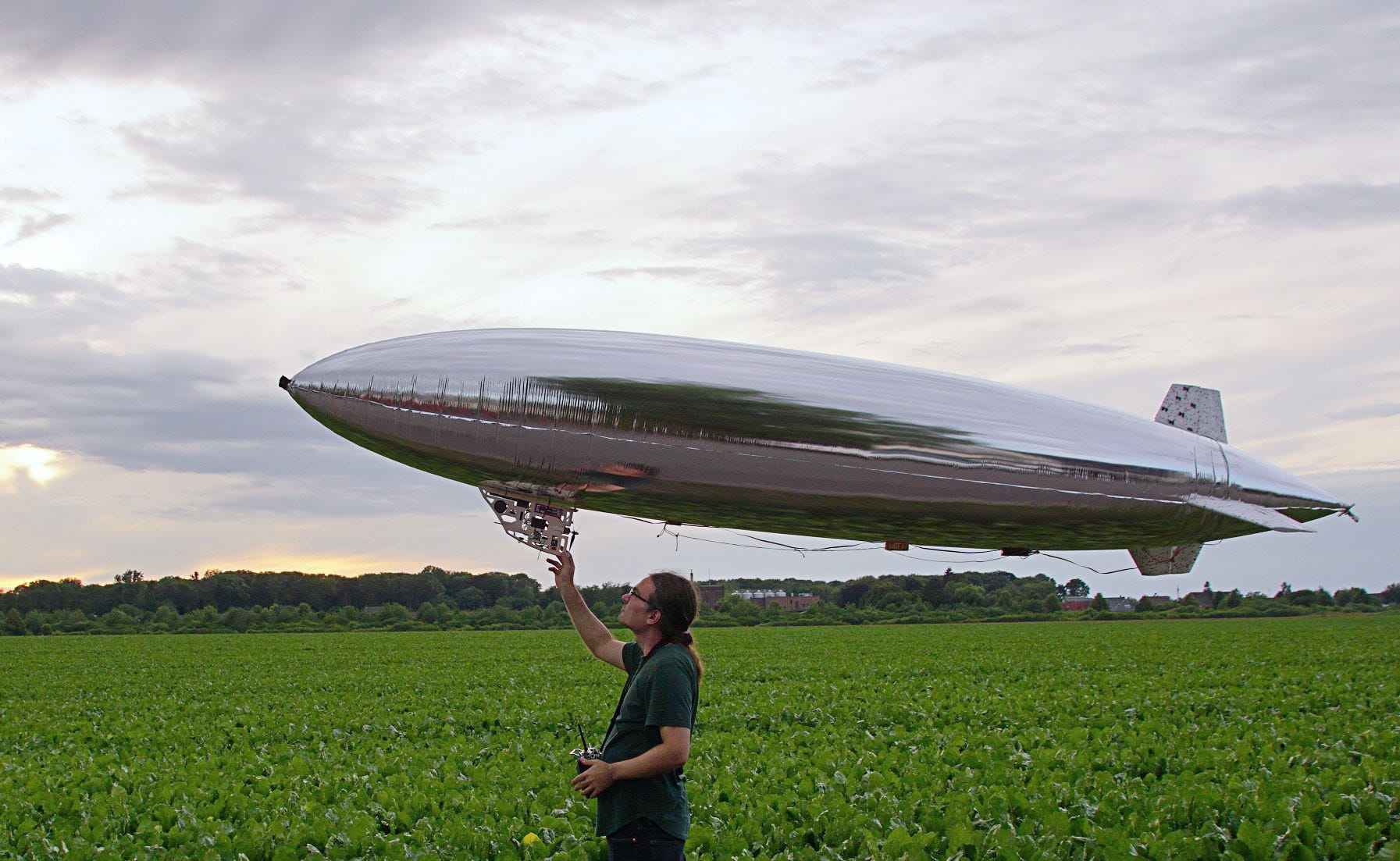 Example #2 Hui Hui
Custom Made Envelope 270 L
This airship is an experimental quadropod design capable of 3D maneuvers and load exchange.
Made by E. Fink of Aerarium Luftschifftechnik e.V.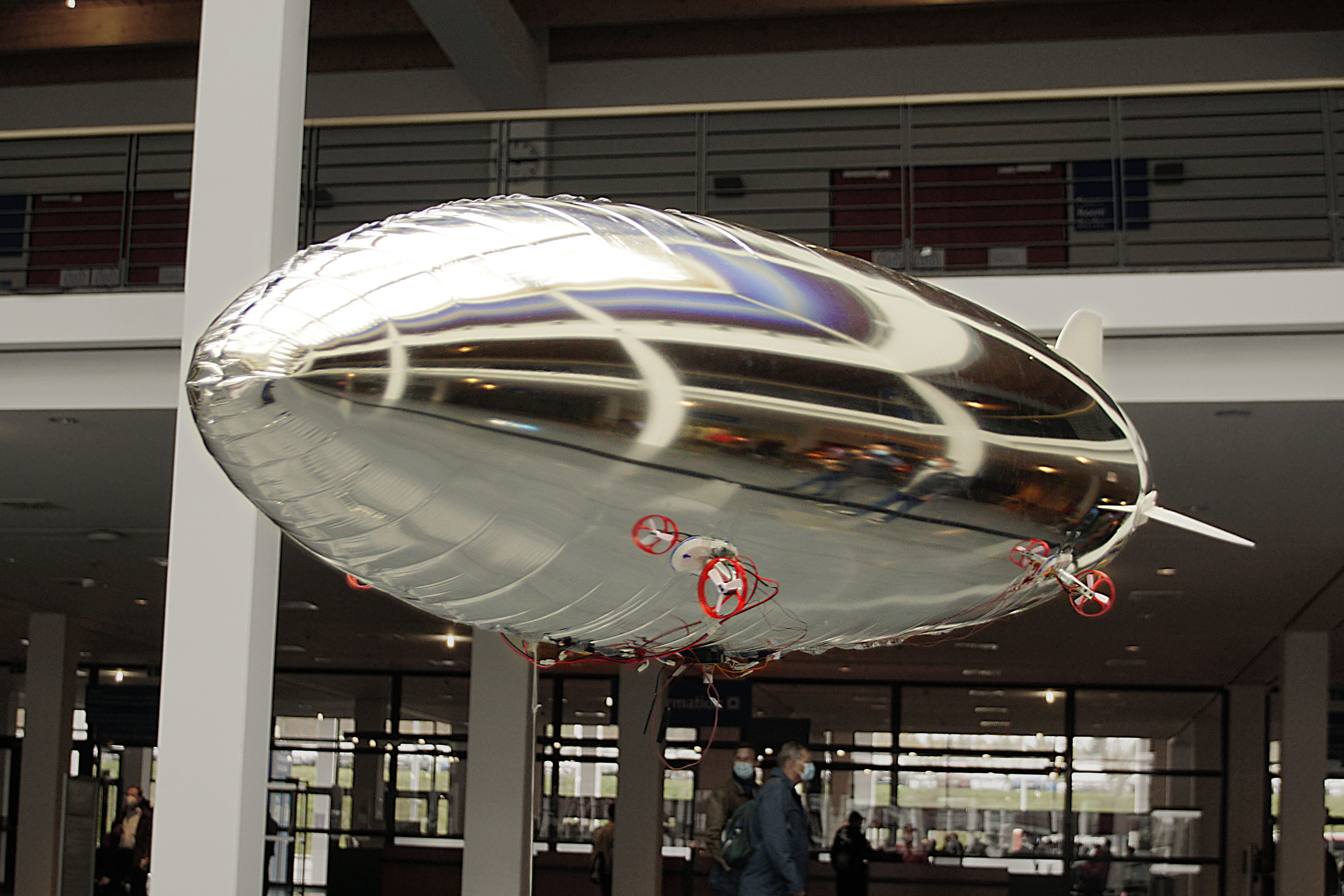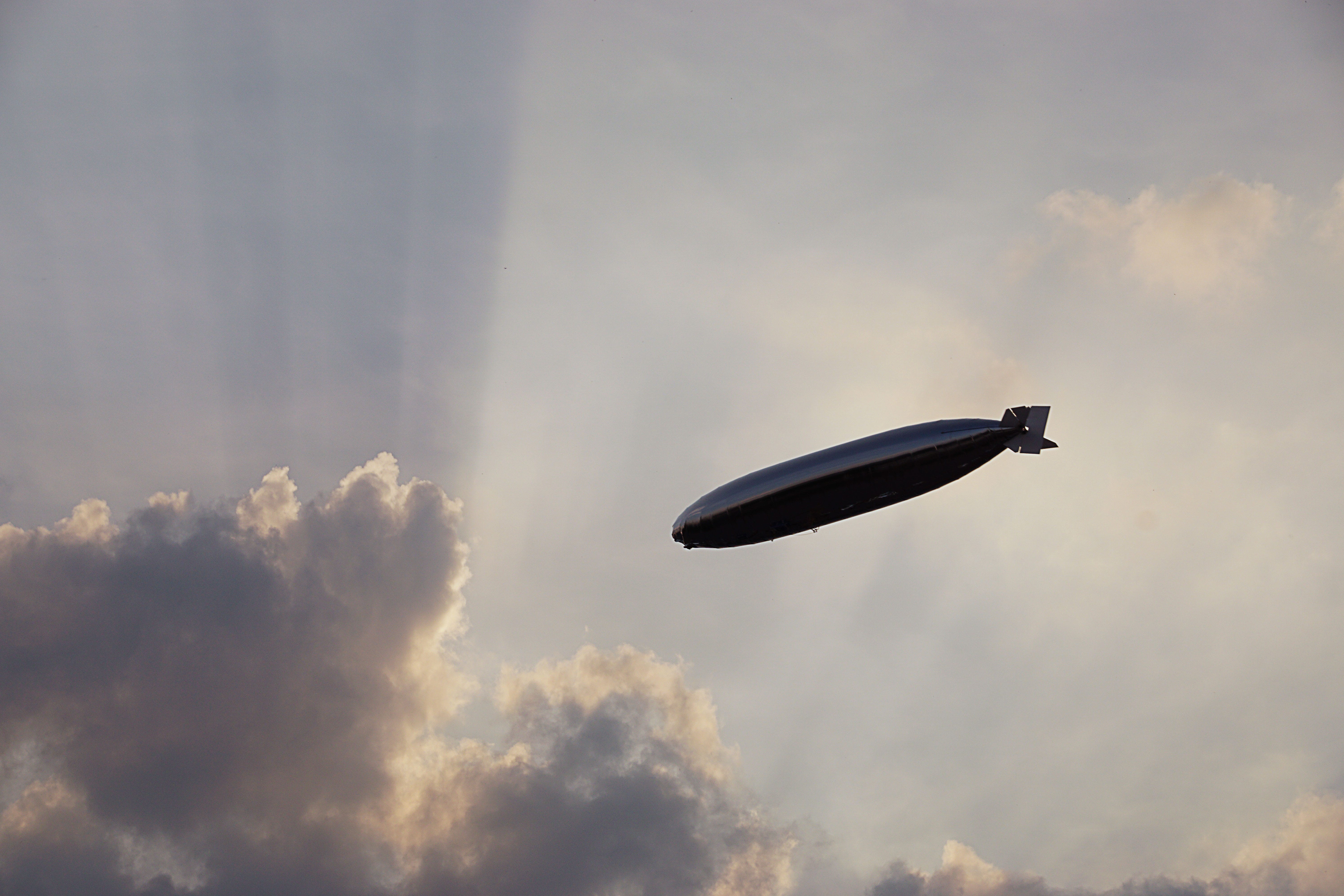 Example #3 silent_runner
Based on SB-279-250 envelope
The silent_runner is an open source project collecting various design iterations of small agile indoor airships.
Made by the Windreiter Team